Today, 17th August 2007, is Indonesia's Independence Day.
We celebrate this with different things. In Jakarta, there is a formal ceremony. Here, around my place, the kids were celebrating with a parade. It was a simple parade, but they loved it. Kids wearing different costumes walking around the blocks.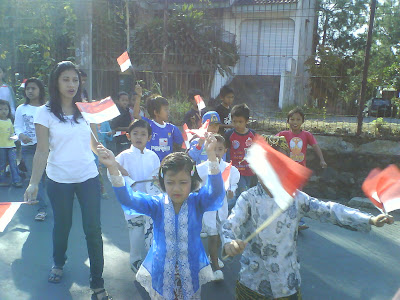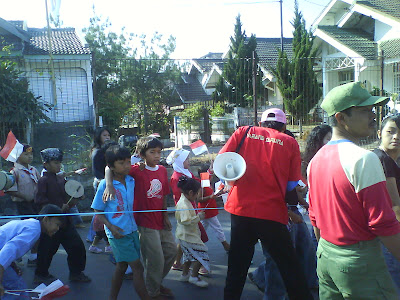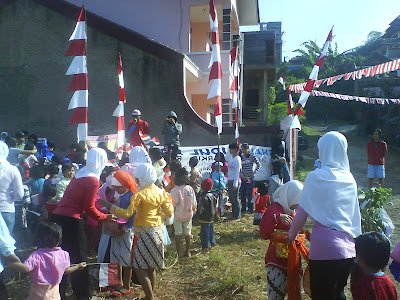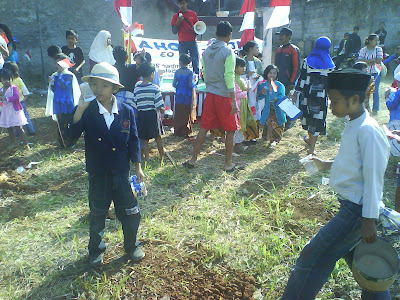 Other pictures are available in
my other blog
.
Happy birthday Indonesia!